I've been meaning to do a photo-post to recap this weekend, but I'm lazy, so it's now Tuesday and I'm going to do a recap of the past 5 days. Lots of stuff happened and I'll include as much as I can.
We'll start on Thursday when
emjayne
and I ditched plans to see "Born into Brothels" at the Achitecture Museum to go to the Architecture Museum and see the "Senses of the City" exhibit (which is awesome.)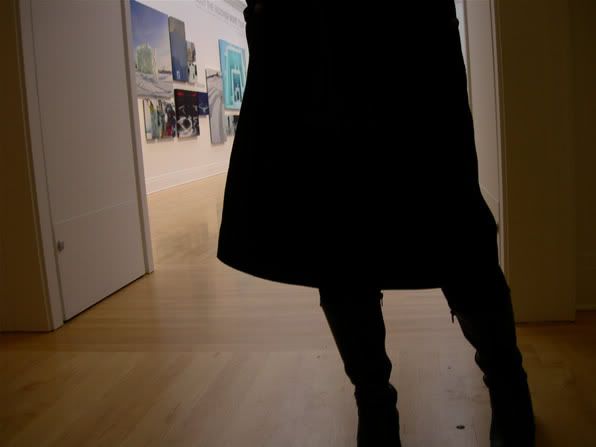 Part of the exhibit was a "Sounds of the City" thing which was a room with headphones hanging from the ceiling, one set played sounds from Vancouver 1977, one was NYC, one was Vancouver 1994, and one was a "One Minute Vacation" thing. Super cools stuff.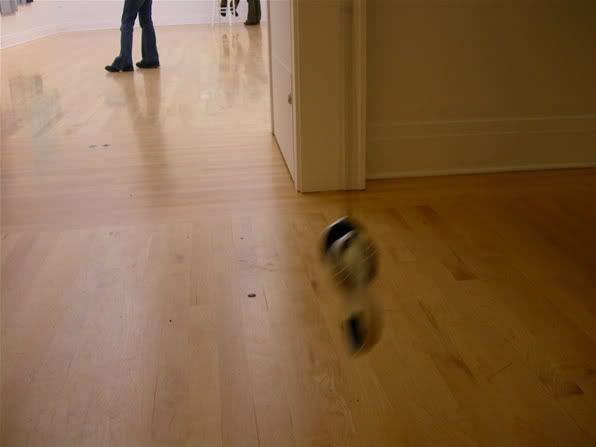 Then we wandered around behind the lounge and found a nice little alcove.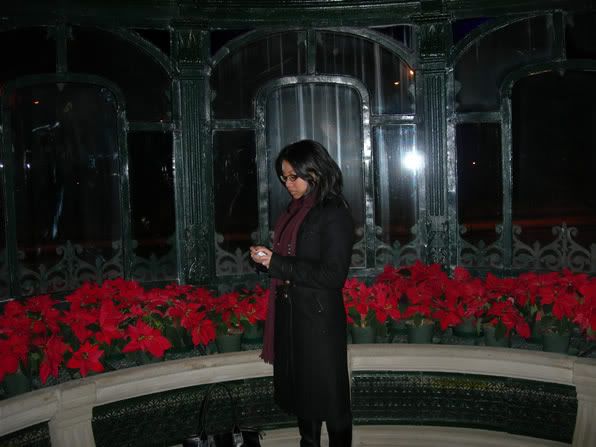 There were also chairs with built-in blankets!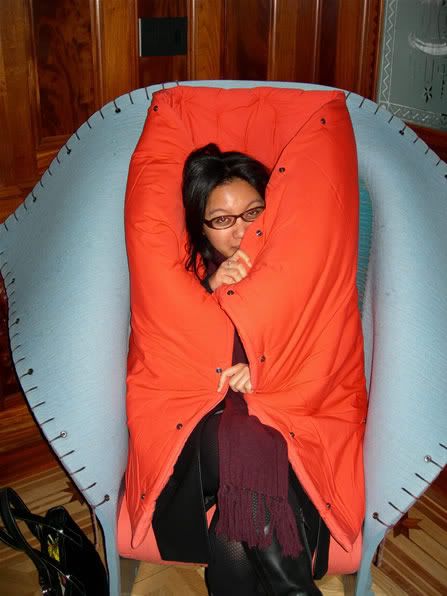 I like this photo a lot.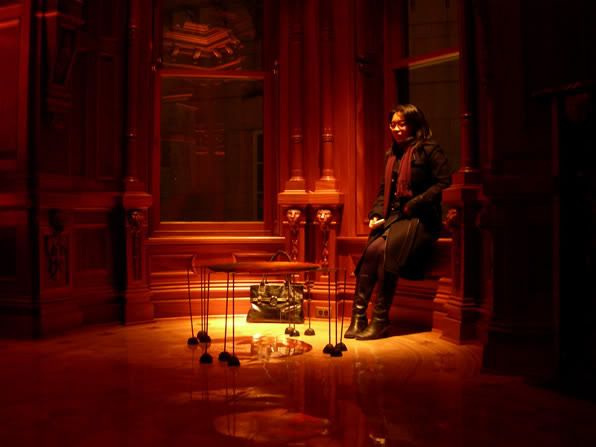 Another random exhibit they had there was a wall filled with toy blocks, legos, lincoln logs, and stuff of that sort.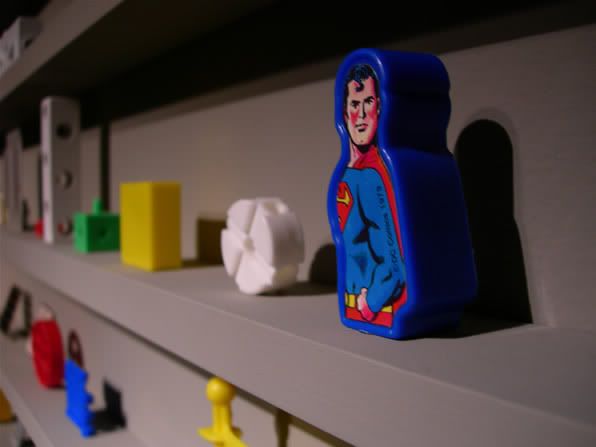 And MJ left her mark in the comment book.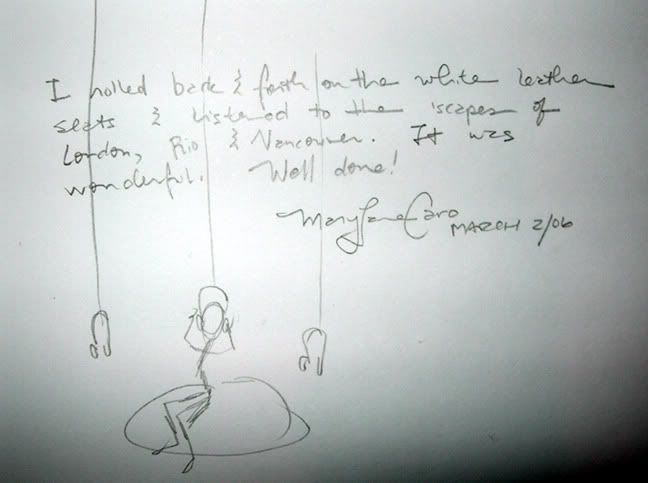 Friday, I went to a Matrix basketball game with Adam and Lisa (but no Ju and Mil,) and I didn't take any pictures.
Saturday was
keyef
's bday party! Woo! There was a coat-boy (aka
bryghtboy
), a Sara (
eniran
) & Em, a Lauren (
_inthemidst
), and a bunch of other people that I had never met until the party. Unfortunately, this is honestly the best picture I took at the party (I only took like 4 pics.)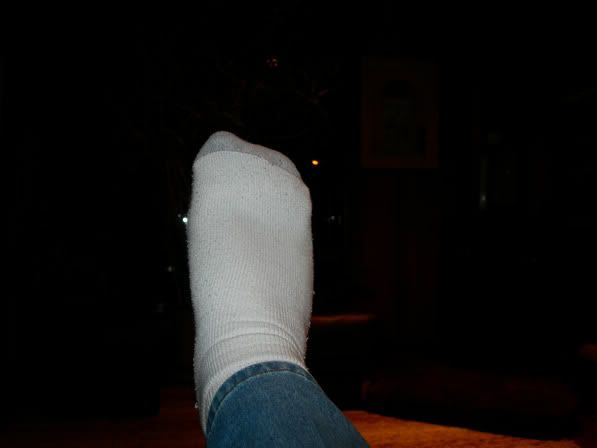 Then on Sunday it was movie night with Anna (
_anemone_
), Carla (
salade_dressing
) and Jo (
moonlightjoy
), but we didn't watch a movie. We watched the Oscars. Anna gave me a haircut! (Also I'm a large man.)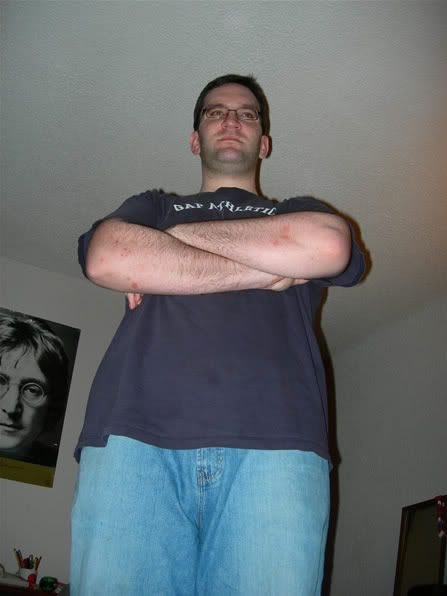 Jo got a haircut too!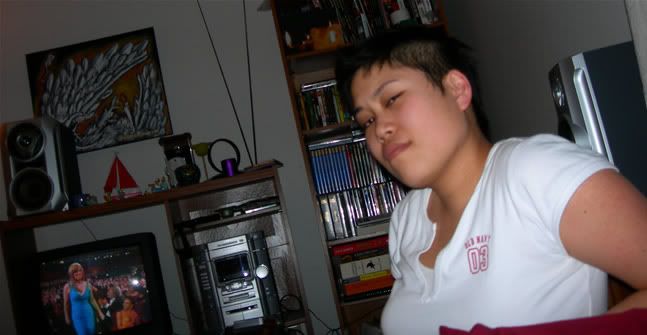 Then we watched the Oscars.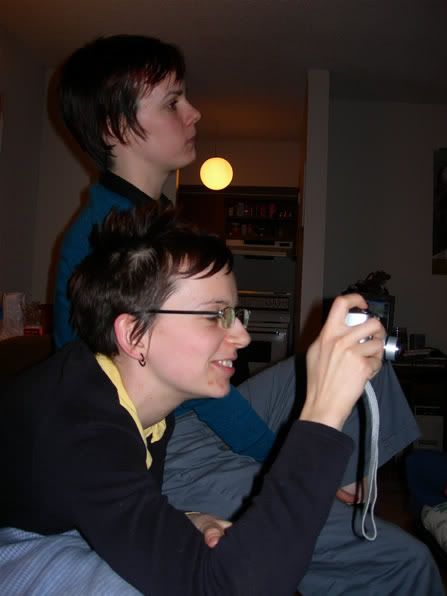 And Carla gave Anna a massage (the video is way better.)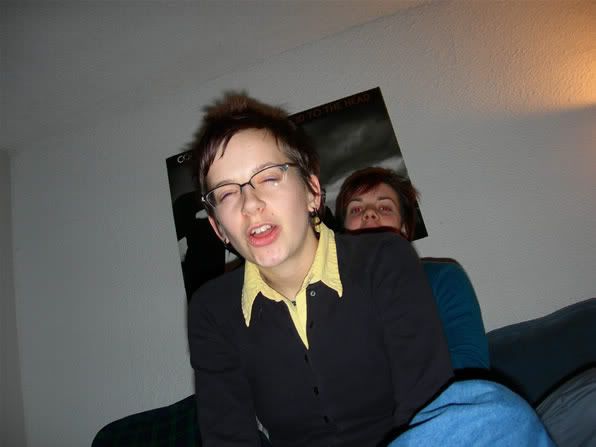 Finally, there was yesterday (Monday.)
kidlicious73
and his sister Barb came up to see Dave Chappelle's Block Party (which had stupid awesome music. That show had one of the best lineups anyone could ask for.) Oh yeah, and we had dinner at Reuben's, which is where the photo was taken.
That's the recap. I'm out.