I shaved down to the handlebars today. Unfortunately, Parker shaved his bar off today. That's annoying.
Anyway, here's the photo breakdown that I do every time I shave. Started out with the full beard, then to the "Green Lantern" as named by MJ (not that the reference makes much sense, I just like the name,) then to the bars. Don't know how long I'll keep the bars. There is a chance the bars will be gone before I go to class tomorrow.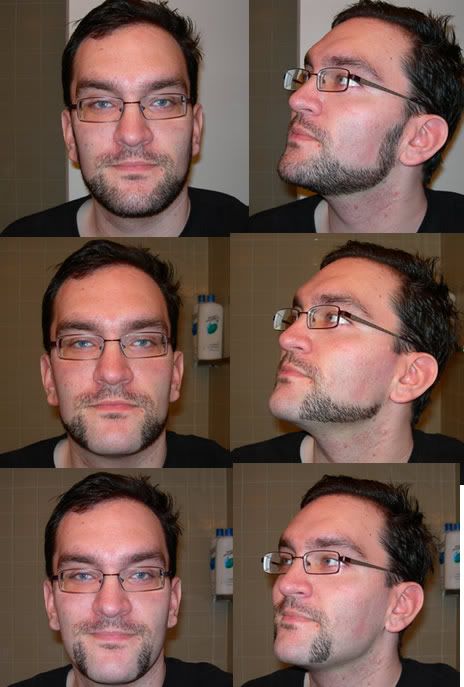 **Edit at 4:37AM**
Much to my surprise, the handlebars lasted all of 12 hours, and I even went out in public with it. I'm now back to clean shaven, but I did one more iteration just for shits.