This past Friday, I went into Freestyle to do my intern stuff. I decided that when I was done I would wander from there (Peel & Wellington) over to Chinatown to pick up a couple things (including a very cheap dinner.) I ended up wandering through a section of the Old Port that I had never really wandered before (it was d'Youville, between McGill and Square Victoria.) It was a lovely little area with great lights and spaces and courtyards, so I pulled out my camera. I guess we'll keep the trip in chronological order.
We'll start with a building just a couple blocks east of where I started: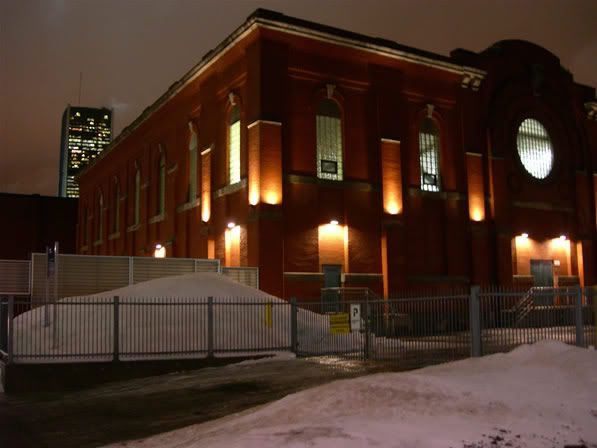 It was the glow of the fire escape that made me want this picture, but it was a little too dark to get it the scene in focus.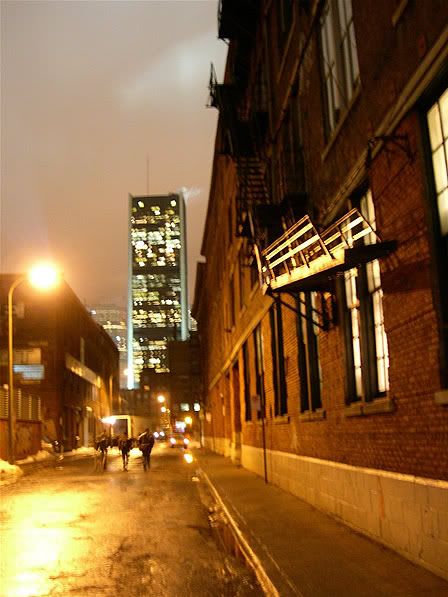 On the corner of Wellington and McGill (the Old Port McGill, not the Downtown one) there was a fenced off area filled with street signs.
This is an alleyway off d'Youville, near a small restaurant called Gibbys, which had a very nice courtyard behind it.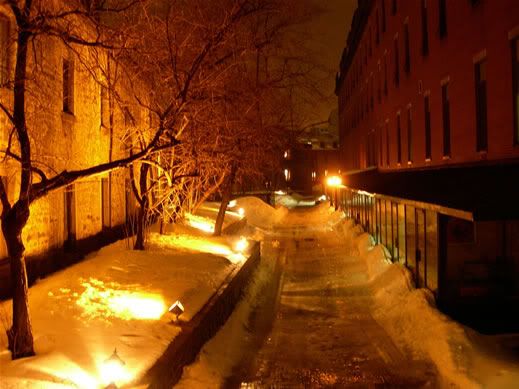 My favorite picture of the walk. I remember walking through the parking lot next to this store, and wandering by this store on the very first day that I met
emjayne
on June 15th, 2002.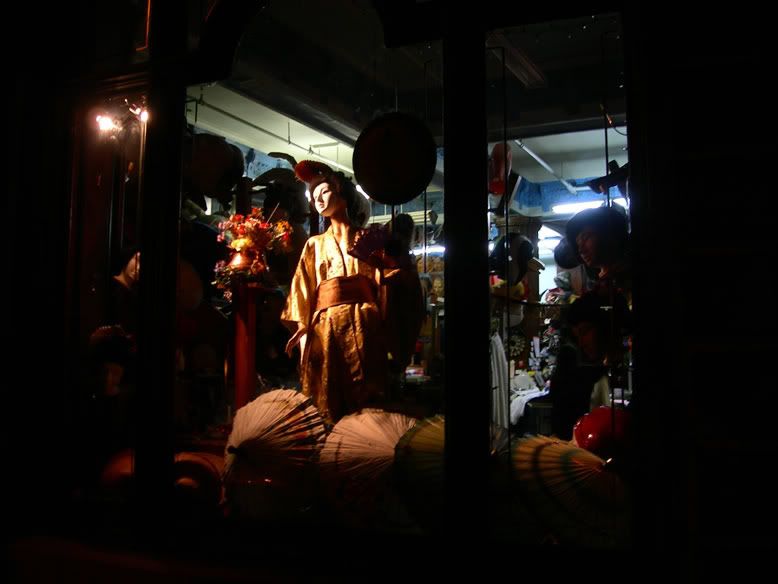 My friend Steve took a picture similar to this one when he visited Montreal the first time, but he took it by laying down on the sidewalk in front of the church. I just put the camera on my foot, because the ground was wet.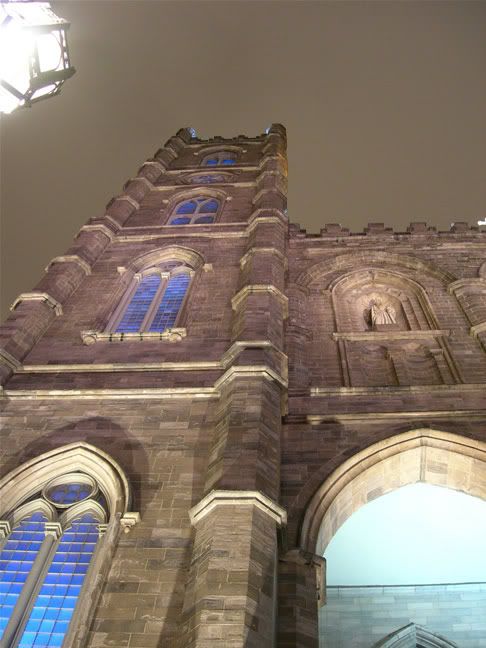 And finally, just around the corner from the church, where MJ and I parked on our way to lunch the day after our first kiss, in early January 2003. She walked on the low wall on the right and I walked alongside to help her down.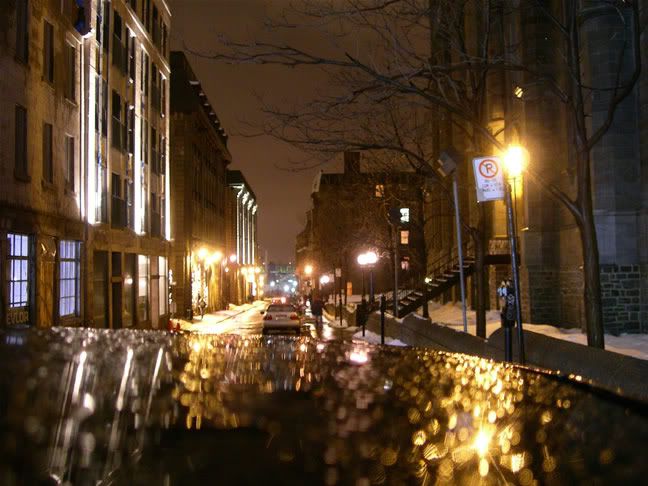 Sometimes it's good to walk and remember how you got there.